CONTINUING EDUCATION AND PROFESSIONAL DEVELOPMENT OPPORTUNITIES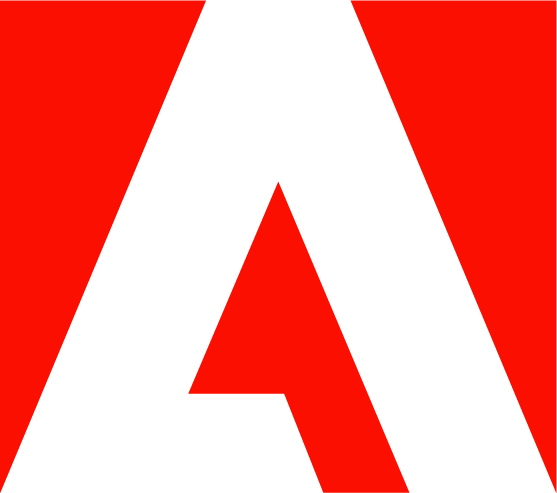 Sponsored by Adobe
Rehabilitation teachers and counselors, teachers of the visually impaired, low vision therapists, orientation and mobility instructors, and other professionals may earn continuing education credits and professional development hours at the 2020 ACB Virtual Conference and Convention. Topics include employment, technology, health and leisure, orientation and mobility, self-advocacy, braille, low vision, and much more. CEC's are recognized by the Academy for Certification of Vision Rehabilitation and Education Professionals (ACVREP).
Register for individual sessions sponsored by ACB, its committees and special-interest affiliates, and leaders in the field of vision. You may also register for our new Flex Package, which can be used for programs and presentations that are meaningful to you from general sessions and the virtual exhibit hall; the schedule for these programs will be published prior to the convention.
ACB Conference and Convention dates are July 3 to July 10, 2020. Click here to download the 2020 schedule of sessions for which continuing education credits are available. Please note that all times shown on the schedule, and shown below, are EASTERN DAYLIGHT TIME.
Pre Registration for the 2020 Virtual Conference and Convention is now closed. If you have any questions about your pre-registration, please call our Minnesota office at 612-332-3242.
To register once the convention has started, you can call our Minnesota office at 612-332-3242. Convention registration hours are: Friday, July 3rd through Thursday, July 9th, 9:00 a.m. to 5:00 p.m. EDT. You will also be able to register for CE credits at this time.
Individuals registering for CE and PD opportunities have several responsibilities:
Arrive at each session a few minutes ahead of time, and stay for the complete session. A unique code will be announced at the beginning of each session, and another unique code will be announced at the end of each session. Make note of these codes, as they can only be obtained during the airing of the session. Re-plays of sessions will be available to accommodate various time zones.
Following the convention, you are responsible for completing a CE and PD report that will have been emailed to you prior to the convention; you must enter the codes from your sessions on this form. You must also complete a report and evaluation form for each session. This will provide feedback to the presenter and/or provider, and will help ACB improve its offerings in the future. Return all forms to ACB NO LATER THAN Aug. 15, 2020.
Upon receipt of your completed forms, ACB will issue your certificate, indicating the number of credits and/or hours earned with ACB. You are responsible for submitting your certificate to your employer or to ACVREP.
Please share this information with schools, agencies and private contractors in your state so that others may take advantage of this great opportunity. For more information, contact Carla Ruschival, continuing education and professional development chair, by phone at 1-877-630-7190, or by email at continuingeducation@acb.org.
---
Friday, July 3
1:30 pm - 2:45 pm Vispero Interactive discussion-Software, Hardware, and Training

1.00 credit

$10

In this interactive session, we'll cover new products, advances in online training, and you'll have the opportunity to have your questions answered by industry experts.
3:00 pm - 4:15 pm En-Vision America: Improve Your Health with Assistive Technology

1.00 credit

$10

Join En-Vision America for a discussion on utilizing assistive technology to improve your health and well-being. We will touch on diabetes, healthy and fun no-cook recipes, and more. The new ScripTalk Mobile App for managing medications will also be demonstrated.
4:30 pm - 5:45 pm ACB Families: Historic Hawaii

1.00 credit

$10

Travel back to a time before Hawaii was a state, before it was a U.S. territory, before the white man discovered the islands. Make history lessons come alive with details from this virtual journey. Presenter: Representative from the Bishop Museum, the official museum of Hawaii.
8:30 pm - 10:30 pm 2020 Friends-in-Art Virtual Showcase

2.00 credits

$20

Do your students and/or consumers have what it takes to succeed as singers or authors? Enjoy top quality performances from talented ACB members as they tell their stories, read their poetry or sing their songs. Presenters: Blind and visually impaired hosts and performers from across the country. Hosts will be live, but content will be pre-submitted and edited to assure the best audio quality.
Saturday, July 4
10:00 am - 11:15 am AABT: Chicago History Presentation

1.00 credit

$10

Description: Enjoy stories about Chicago told in a funny and entertaining way.

Presenter: Richie Zie, Historian and Storyteller, Chicago, IL
10:00 am - 11:15 am BITS: Autonomous Cars

1.00 credit

$10

Presenter: Sales representative from Tesla
11:30 am - 12:45 pm Getting Access to ACB

1.00 credit

$10

How to obtain ACB publications by email, from NFB Newsline, through podcasts and by telephone. Includes demonstrations.

Presenter: Paul Edwards, Member, ACB Board of Publications, Miami, FL
11:30 am - 12:45 pm Accessible Exercise Equipment

1.00 credit

$10

Panelists will discuss the latest market trends toward accessibility in exercise and fitness equipment, such as treadmills, rowing machines, exercise bikes and ellipticals. We will discuss whether smart exercise technology is making equipment more or less accessible. Finally, we will discuss accessible fitness alternatives coming up during the rest of the ACB Virtual Conference and Convention.

Facilitator: Clark Rachfal, ACB Director of Advocacy and Governmental Affairs
1:00 pm - 2:15 pm RSVA Program: Building business and personal relationships in a changing world

1.00 credit

$10

Mark Richert will share his experiences in several nonprofit organizations and some positive outcomes due to his ever-expanded business and professional relationships.

Presenter: Mark Richert, First Vice President, American Council of the Blind and Interim Executive Director, Association for the Education and Rehabilitation of the Blind and Visually Impaired, Arlington, VA
1:30 pm - 2:45 pm BITS: Accessible Amazon devices

1.00 credit

$10

Presenter: Amazon representative
2:30 pm - 3:45 pm RSVA: A Legal Update on Randolph-Sheppard Vendor Cases

1.00 credit

$10

The most recent happenings in the ever-changing legal landscape of cases involving Randolph-Sheppard vendors.

Presenters: Chris Prentice, ACB Visually Impaired Attorneys, Austin, TX; Jeff Thom, RSVA® Attorney, Sacramento, CA
3:00 pm - 4:15 pm Leadership Training

1.00 credit

$10

Has your chapter or affiliate ever been faced with interpersonal conflict that seems unsolvable and perhaps even threatens the fabric of your organization? Have you struggled to find a way to approach the problem? If so, our conflict resolution overview session may be just what you need. Learn about ways to more easily identify the nature and roots of conflict and methods for attempting to resolve it.
3:00 pm - 5:30 pm IAC: Information Access 411

1.00 credit

$10

Join the Information Access Committee and leading experts and developers to learn what's new in the world of assistive technology. From the latest gadgets in the home from companies like Amazon and Microsoft, to portable devices like OrCam that you can take with you out on the town, this meeting keeps you informed on the latest tech for consumers who are blind and visually impaired.
4:00 pm - 5:15 pm RSVA: Covid-19 and Marketing

1.00 credit

$10

Part 1 - a panel discussion on the impact of Covid-19 on Randolph-Sheppard vendors. Presented by Kurk Johnson, Vice President of Sales, River Falls, WI .

Part 2 - Three Square Market - another alternative.
5:30 pm - 7:15 pm ACB Families: The Civil War Sultana Disaster

2.00 credits

$20

The Civil War was ending; Lee's army had surrendered at the Appomatox Courthouse. 1700 Union soldiers were returning home from Southern prison camps on the ill-fated Sultana steamboat on the Mississippi River. The corruption and intrigue leading up to the disaster bespeaks a tale of greed and arrogance unparalleled in maritime history. Amazingly, more Union soldiers died in the Sultana disaster than died outright in the Battle of Shiloh. Includes time for questions. Presenter: J. Andrew White, attorney, author, lecturer and researcher on Civil War history and a descendant of soldiers from both sides of the conflict, Louisville, KY
5:30 pm - 6:45 pm RSVA Program: Tips and Tricks on Vending and Life as a Vendor

1.00 credit

$10

A two-part session:

Part 1 - Tips and tricks on vending. Vendors may send questions in advance and receive answers.

Part 2: Randolph-Sheppard Program - what is it? RSVA® board members will answer questions about how to become a vendor and what managing a facility requires.

Presenters: Part 1 - Scott Eggen, SVS Vending, Lino Lakes, MN; Part 2 - RSVA board members.
Sunday, July 5
12:00 pm - 1:15 pm ACB Families: The Helen Keller Collection

1.00 credit

$10

Helen Keller was an internationally-known example of courage and success throughout her life. She worked for decades with the American Foundation for the Blind, traveling the world and touching lives wherever she went. AFB's Helen Keller collection contained thousands upon thousands of documents and artifacts related to her life - everything from notes and letters to the desk at which she worked to gifts from around the world to Presidential awards. The American Printing House for the Blind has acquired that collection and it is now part of the APH Callahan Museum in Louisville, KY. Micheal Hudson, director of the Museum, shares insights into Helen's life and glimpses of this incredible collection.

Presenter: Micheal Hudson, Director, Callahan museum, American Printing House for the Blind, Louisville, KY
1:30 pm - 2:45 pm ACBS Videogame Seminar

1.00 credit

$10

Join videogame experts and enthusiasts on a panel presentation about accessible audio games for the blind.
1:30 pm - 2:45 pm BITS Virtual Showcase

1.00 credit

$10

The four major blindness companies in the field of technology will update attendees on their products.
1:30 pm - 4:15 pm ACB Transportation Forum - To Mobility and Beyond

2.50 credits

$25

A mix of short presentations, Q&A and guided discussions to provide general information on how transportation and infrastructure projects are planned and funded, the impact of federal laws and regulations on the accessibility of transportation and infrastructure projects, and updates on emerging technologies and services impacting transportation and environmental access.
2:30 pm - 3:45 pm ACB Next Generation Program: Instagram and YouTube

1.00 credit

$10

Panel discussion and a question and answer session.
2:30 pm - 4:00 pm CCLVI Low Vision Showcase

1.00 credit

$10

Hear about the latest low vision technological advances from your favorite vendors. Some new vendors not usually in convention attendance may also be featured.
Monday, July 6
1:30 pm - 2:45 pm AABT Getting In Line With What's Online

1.00 credit

$10

Teachers and students come together to discuss popular online learning platforms and options, resources and techniques for coping with teaching and learning online.

Facilitator: Carla Hayes, Foreign Language Teacher and CEO, Lengua-Learn Communications, McMurray, PA
1:30 pm - 2:45 pm AAVL: Filling the Gaps for Seniors with Vision Loss

1.00 credit

$10

A two-part session:

Part 1 - Meeting the Unmet Need for Services to Seniors with Vision Loss - The President & CEO of VisionServe Alliance, the largest consortium of blindness agencies in the country, will explore ways in which we can attempt to fill the ever-growing need for specialized services for seniors who are blind or low vision.

Part 2 - Clearing Up the Mystery of Medicare Benefits - This is your opportunity to have all those Medicare questions answered. Find out about everything from eligibility to available benefits.

Presenters: Lee Nasehi, President & CEO of VisionServe Alliance, St. Louis, MO; Lori Scharf, Masters in Social Work and Certified Work Incentive Practitioner, Waynesboro, VA.
1:30 pm - 2:45 pm CCLVI: My Retina Tracker

1.00 credit

$10

An overview of the no-cost resources available from the Foundation Fighting Blindness for people with inherited retinal diseases such as retinitis pigmentosa, Stargardt disease, and Usher syndrome. Resources include: no-cost genetic testing, no-cost genetic counseling, and a patient registry. The resources help the patient get a clearer diagnosis for their condition and notification of clinical trials for emerging therapies.

Presenter: Ben Shaberman, Senior Director of Scientific Outreach, Foundation Fighting Blindness, Columbia, MD
1:30 pm - 2:45 pm GDUI: The 20/20 Visions from the Guide Dogs Schools

1.00 credit

$10

Representatives from guide Dog Schools will provide updates and information.
1:30 pm - 2:45 pm LUA Program: Updates from Karen Kenninger

1.00 credit

$10

An opportunity to ask questions and obtain details about how NLS projects are being implemented and how issues related to the NLS program are being addressed.

Presenter: Karen Keninger, Director, National Library Services for the Blind and Print Disabled, Washington, DC
1:30 pm - 2:45 pm IRC/BPI Voices from Around the World with a Twist

1.00 credit

$10

Take a virtual magic carpet ride with us as we welcome our international guests. The 2020 Voices from Around the World Virtual Luncheon will feature a panel discussion with blind members of the LGBT communities in different parts of the world, including Asia, Europe, and Latin America, each one of whom will be providing their perspectives on the intersection between culture, blindness, and LGBT.
3:00 pm - 4:15 pm AAVL: Filling the Gaps for Seniors with Vision Loss II

1.00 credit

$10

A two-part session:

Part 1 - Aira and Go Go Grandparent - Services that can enhance the quality of life.

Part 2 - discussion about the work that the Alliance on Aging and Vision Loss is doing on behalf of seniors with vision impairments.

Presenters: Jenine Stanley, Explorer Communications Manager, Aira Technology, Columbus, OH; Alexa Holland, Go Go Grandparent
3:00 pm - 4:15 pm Drive your form with Google

1.00 credit

$10

An interactive demonstration of tech tools that can change the way you collect data. Learn how to reach your affiliate members with a few keystrokes.
3:00 pm - 4:15 pm FIA Writers' Workshop: Creating Poetry

1.00 credit

$10

Plump up that manuscript with easy to follow verse forms.

Workshop will explain the acrostic poem, a versatile and essential verse form that enhances any poetry collection. Participants will receive instruction and examples of an acrostic poem. The group will be guided through the writing experience. Participants will be given a practice session and they will read their poems following the instructions.

Presenters: Annie Chiapeta, author and poet, New Rochelle, NY; Carla Hayes, author, teacher and entrepreneur, McMurray, PA
3:00 pm - 4:15 pm Transportation Workshop: Reading the Signals and Navigating the Chaos

1.00 credit

$10

Discussion topics include pedestrian access, Leading Pedestrian Intervals, round-abouts, curb management, street furniture, and related issues facing blind and visually impaired pedestrians.
4:30 pm - 5:45 pm Transportation Workshop: Paratransit and the New Mobility Paradigm

1.00 credit

$10

Discussion topics include challenges facing paratransit customers, the use of taxicabs, rideshare services, microtransit and other emerging demand-response services.
| | | |
| --- | --- | --- |
| 4:30 pm - 5:45 pm Yoga with Leslie Spoone | 1.00 credit | $10 |
4:30 pm - 5:45 pm Features and Functions of the ADP Website

1.00 credit

$10

Learn how to find information about described TV, movies, DVDs, streaming videos, performing arts, museums, and more!

Presenter: Fred Brack, Webmaster, ACB Audio Description Project
6:00 pm - 7:15 pm Humanware: A Braille Product for Everyone - New Features, New Faces

1.00 credit

$10

Join us in looking at what is new with the BrailleNote Touch Plus including a fully revamped calculator, the implementation of a wide variety of learning tables, and other features. We will also have an introduction to 2 very exciting new products, the Mantis Q40 and the Chameleon 20. Learn about how these new products may be just what you have been waiting for. Switch between your connected devices with the form-factor that works best for you!
7:30 pm - 9:30 pm An Evening with ACB: ADP Industry Update

2.00 credits

$20

Industry update - Media - A review of the opportunities for audio description at the movies, on broadcast television, via streaming or by smart phone apps.

Presenter: Carl Richardson, co-chair, ADP Steering Committee
7:30 pm - 8:45 pm BPI/ACBS Guided Meditations Workshop

1.00 credit

$10

This mind and body workshop includes three sets of guided meditations to prepare for three life situations.
Tuesday, July 7
1:30 pm - 2:45 pm ACBDA Food for Thought

1.00 credit

$10

Whether you are a diabetic or know someone who is, or just want to improve your own health, come join us as we hear from Sue Heffron and Dr. Susan Debin, certified health coaches, as they share ways to enjoy a happier and healthier life by creating new, better habits. A set of healthy recipes will be made available.
1:30 pm - 2:45 pm ACBS/GDUI: Technology Hidden Treasures

1.00 credit

$10

Tips and tricks for using the built-in screen reader and screen magnifier in Windows 10; customizing Voiceover and changing visual settings on an iPhone or iPad; reading items with JAWS; and tips for Android users.
1:30 pm - 2:45 pm FIA Author Presentation

1.00 credit

$10

Spend an afternoon with author Deborah Kendrick who will talk about the process involved for creating magazine features, newspaper columns, and her latest books related to the health care system.
1:30 pm - 2:45 pm IVIE: Strategies For Keeping Your Business Open When You Are Told To Keep It Closed

1.00 credit

$10

An open discussion about how entrepreneurs are dealing with the hardships brought about by the Coronavirus Pandemic. They will share strategies, resources and coping techniques that can help business owners to get through this and future national emergencies.

Facilitator: Carla Hayes, IVIE Vice-President and CEO of Lengua-Learn Communications, McMurray, PA.
3:00 pm - 4:15 pm ACBDA: Living the Good Life with Diabetes!

1.00 credit

$10

Learn more about who we are, what we do and how you can be a part of it. This will be an interactive panel discussion. Meet a diverse cross-section of ACBDA members who are living the good life while managing both diabetes and vision loss.
3:00 pm - 4:15 pm GDUI: The Right Spot Pet Massage

1.00 credit

$10

From vision loss due to diabetic retinopathy to obtaining a guide dog, from early childhood special education instructor to massage therapist to the Iditerod, Katie Mehrtens' life is filled with struggles and successes and a determination to succeed.

Presenter: Katie Mehrtens, owner of The Right Spot Pet Massage and board-certified canine massage therapist.
3:00 pm - 4:15 pm Audio Description: Legislative Update

1.00 credit

$10

What's the status of FCC regulations for audio description on broadcast television? Is planning underway for a refresh of the 21st Century Video Accessibility and Communications Act? What about the ADA's provisions regarding audio description?

Presenter: Clark Rachfal, ACB Director of Advocacy and Governmental Affairs, Alexandria, VA.
3:00 pm - 4:15 pm IVIE/ACBS: Entrepreneurship- Questions And Answers

1.00 credit

$10

An open discussion in which business owners who are blind or visually impaired answer participants' questions about business ownership and what it takes to be an entrepreneur.

Moderator: Ardis Bazyn, IVIE President and CEO of Bazyn Communications, Burbank, CA.
3:00 pm - 4:15 pm Transportation Workshop: They Roll Up the Sidewalks at Night

1.00 credit

$10

Discussion of intercity bus and rail services and transportation and pedestrian access within small towns and rural communities.
4:30 pm - 5:45 pm Transportation Workshop: What Should Paratransit Look Like

1.00 credit

$10

If people could design paratransit from the ground up, what would it look like? How would reservations work? What about shared rides, vehicles, technology, etc.
4:30 pm - 5:45 pm A Visit with AFB

1.00 credit

$10

Join the American Foundation for the Blind as its staff presents research findings, updates on its policy work, AccessWorld, JVIB, and its Blind Leaders program.
Wednesday, July 8
1:30 pm - 2:45 pm CCLVI program: Hadley 2.0

1.00 credit

$10

In 1920, William Hadley decided to teach braille by mail to reach adults wanting to learn a new way to continue reading. Nearly 100 years later, after an extensive process of research and rediscovery, we are on the cusp of launching a cutting-edge learning destination we're calling Hadley Rediscovered.

Presenter: Marc Arneson, Director of Brand Development, Hadley, Winnetka IL.
1:30 pm - 2:45 pm Sister Power Presentation

1.00 credit

$10

Hear from two dynamic women, Rachel Schroeder from Springfield, IL and Carla Hayes from McMurry, PA. They are both active members of ACB and will tell us about their lives as blind women.
3:00 pm - 4:15 pm BPI: Securing Your Financial Goals

1.00 credit

$10

This discussion will be led by a financial coach with 30 years of experience in the investment arena. Receive tips and pointers on how to securely invest for retirement or to reach your financial goals.
3:00 pm - 4:15 pm LUA/BRL/FIA Program Part 2: BARD Express Becomes Better

1.00 credit

$10

Representatives from NLS will discuss changes that are being made in both the BARD and the Bard Express programs which are used to access books from the Library of Congress National Library Service for the Blind and Print Disabled.

Presenters: Paul Edwards, Miami Fl, and Brian Charlson, Watertown, MA.
3:00 pm - 5:45 pm ACB's Transportation Advocacy Strategy

2.50 credits

$25

This workshop will summarize key findings from discussions on Monday and Tuesday and seek additional feedback in advance of ACB's development of a more comprehensive transportation advocacy platform. It will provide training on how to build local coalitions that can support transportation advocacy efforts.

Presenter: Carol Wright, Director of the National Aging and Disability Transportation Center.
4:30 pm - 5:45 pm ACBL Lessons in Leadership and the Work of LCI

1.00 credit

$10

Lion Christopher Shea Nickell, who was elected to serve as an International Director of Lions Clubs International in Milan, Italy in 2019, is a member of the Paducah (Kentucky) Lions Club, past president of the Kentucky Lions Eye Foundation, and a justice on the Kentucky Supreme Court. Follow Lion Shea as he travels the path from local club member to international director, and learn about the initiatives of Lions Clubs International.
4:30 pm - 5:45 pm The National Park Service and Audio Description

1.00 credit

$10

An outline of the myriad access features incorporated with the National Park Service's hundreds of locations.

Presenter: Denise Decker, Ph.D., Chair, Audio Description Project Performing Arts/Museums/Parks subcommittee.
6:00 pm - 7:15 pm ACBL Milly's Place - How Lions Serve the Community

1.00 credit

$10

Your local Lions Club may buy glasses or collect used glasses to help those in need. But many local clubs also participate in a wide variety of other service projects. Lions from across the country will share their local club activities and how they, as members who are blind or visually impaired, participate in those activities. Learn how to get involved in a local club, ways to encourage local clubs to support your ACB affiliate or chapter activities, and how ACB Lions provides peer support to help you along the way. All Lions, friends of Lions, and anyone interested in becoming a Lion welcome.
6:00 pm - 7:15 pm Humanware: Victor Reader Stream, Explore from anywhere - Map Browsing is here!

1.00 credit

$10

Join us in looking at some very exciting new features on the Victor Reader Trek. In addition to learning about brand new maps and a new way to manage them, learn about the ability to virtually explore your surroundings, or even the surroundings of somewhere a thousand miles away. We will also field questions and have tips and tricks for everyday use of your Trek/Stream.
Thursday, July 9
1:30 pm - 2:45 pm BRL Program: The Future of Braille

1.00 credit

$10

A panel will explore the future of paper and paperless braille. What concerns must we combat? What specific steps can our organization take to assure the survival and growth of our primary medium of communication as people who are blind?
3:00 pm - 4:15 pm BRL Program: The National Braille Press

1.00 credit

$10

The National Braille Press - what is it doing and how can we help?

Presenter: Brian McDonald (invited), President, National Braille Press, Boston, MA.
3:00 pm - 4:15 pm ADP: Strategies for Cord-Cutting or Do You Stream?

1.00 credit

$10

A review of the current status of network description via cable or satellite options vs the multitude of streaming services or apps.

Presenter: Carl Richardson, Co-Chair, ACB Audio Description Project Steering Committee
3:00 pm - 4:15 pm SASI Program: Haptics Communication

1.00 credit

$10

This session will explore the benefits, basic benefits and techniques of Haptics Communication, a tactile signaling system that provides blind and deafblind people with information about the physical environment, communication and social cues.

Presenter: Ryan Odland, North Central Regional Representative, Helen Keller National Center for Deaf-Blind Youths and Adults.
4:30 pm - 5:45 pm ACB Families / FIA: Legos with Braille and Audio

1.00 credit

$10

The lessons that can be learned from creating with Legos is limitless. The fun of building trucks and spaceships and castles and forts and robots and so much more is an amazing world for sighted children and adults. Until now, this world has for the most part not been available to children and adults who are blind and visually impaired. At age 13, Matthew Shifrin began creating with Legos when a friend created braille instructions for a Lego set for him. Meet Matthew Shifrin and learn how he is opening the exciting world of Legos to people who are blind through braille and audio instructions and how you can get in on the fun.
4:30 pm - 5:45 pm 1Touch Self Defense

1.00 credit

$10

The answer is yes, and the 1 Touch project is here to teach us how to do it. Studying the 1 Touch system can teach us to recognize, avoid, and defend ourselves against aggressive behavior or attacks. No one should expect to learn self-defense from a book or video presentation. The 1 touch project workshop will introduce you to practical, effective, blind-friendly techniques that really work.
6:00 pm - 7:15 pm ACB Families: Summer Camp Stories

1.00 credit

$10

It's summertime! Time for sitting around the campfire, telling stories and eating hotdogs and s'mores! Enjoy stories at our virtual campfire and discover resources for obtaining accessible books and stories for kids and teens.
7:30 pm - 9:30 pm An Evening with ACB: Advocacy Bootcamp

2.00 credits

$20

What is advocacy? What different channels can a person take when advocating for oneself or for others. Hear from a panel about how they advocated for themselves at work or for the entire blind community in court. Find out what worked and did not work in their experiences. Finally, there will be a series of hypothetical scenarios and participants will be asked to provide solutions.

Presenters: Clark Rachfal, ACB Director of Advocacy and Governmental Affairs, and Claire Stanley, ACB Advocacy and Outreach Specialist, Alexandria, VA
Friday, July 10
1:30 pm - 2:45 pm Microsoft Soundscape: Enhancing Mobility and Independence in the Real World

1.00 credit

$10

Microsoft Soundscape is a research project that explores the use of innovative audio-based technology to enable people, particularly those with blindness or low vision, to build a richer awareness of their surroundings, thus becoming more confident and empowered to get around. Unlike step-by-step navigation apps, Soundscape uses 3D audio cues to enrich ambient awareness and provide a new way to relate to the environment. It allows you to build a mental map and make personal route choices while being more comfortable within unfamiliar spaces. This presentation will focus on a number of key and empowering experiences we are developing that show how people can leverage Soundscape and related tools and resources to help our users manage, enjoy new experiences, and develop new skills
3:00 pm - 4:15 pm BPI: Easy Yoga for Relaxation

1.00 credit

$10

Learn how to relax through the ancient practice of yoga. The session will be led by a fun and inspiring yogi. You will use a combination of easy poses and breathing techniques that will help connect mind, body, and soul. Learn valuable yoga tips that can be incorporated in your daily routine to take a relaxing break from your busy life.
3:00 pm - 4:15 pm Audio Description and Quality Control

1.00 credit

$10

The Hiring of Description Producers/Describers and Audio Editors. Listen to the decision makers among content producers in charge of contracting audio description services.
3:00 pm - 4:15 pm What's new with Seeing AI

1.00 credit

$10

In this session we will briefly describe the functionality of the app, provide demonstrations of the different channels, and also share how we build products with customer feedback throughout our process. We will provide real-world descriptions of how our users have told us they have made use of Seeing AI, and integrated it into their daily routines to achieve greater independence. The central part of our session will focus on the new features added in Seeing AI since the previous ACB conference, and will close by providing the community with an opportunity to ask questions of the Seeing AI team.
4:30 pm - 5:45 pm Angel Eyes Fitness and Nutrition, Inc.

1.00 credit

$10

Angel Eyes Fitness and Nutrition is a 501(c)(3) established to empower and equip the blind and visually impaired with specially targeted and tailored fitness and nutrition counseling programs. Learn about Angel Eyes Dance Fitness, which offers clear, simplified movement to fun, upbeat rhythms that make for a winning, sweat-inducing cardio workout every time. Add in light weights to get those muscles poppin' and your body movin'. We also have created several fitness programs and we specialize in customized blood type meal plans.
4:30 pm - 5:45 pm Windows Narrator - Our journey and Live Q&A

1.00 credit

$10

Learn about our journey to make Windows Narrator your preferred Screen Reader. You will also have an opportunity to chat with the team and ask any questions and provide feedback on the product.